InfraLife Exchange dialogue –
Imaging
Exchange dialogue – Imaging
During the spring of 2023, InfraLife arranges exchange dialogues on Imaging. There are several state-of-the-art opportunities within imaging at the three infrastructures. Several beamlines at MAX IV offer X-ray techniques relevant for imaging, such as tomography and X-ray fluorescence. Once ESS is up and running, there will also be several beamlines offering imaging using neutrons. At SciLifeLab there are a number of units offering imaging techniques, e.g., Advanced Light Microscopy, Advanced FISH Technologies and Cryo EM.

Below is a preliminary schedule for the first three sessions.
If you are interested in participating in these sessions, please josefin.lundgren.gawell@scilifelab.se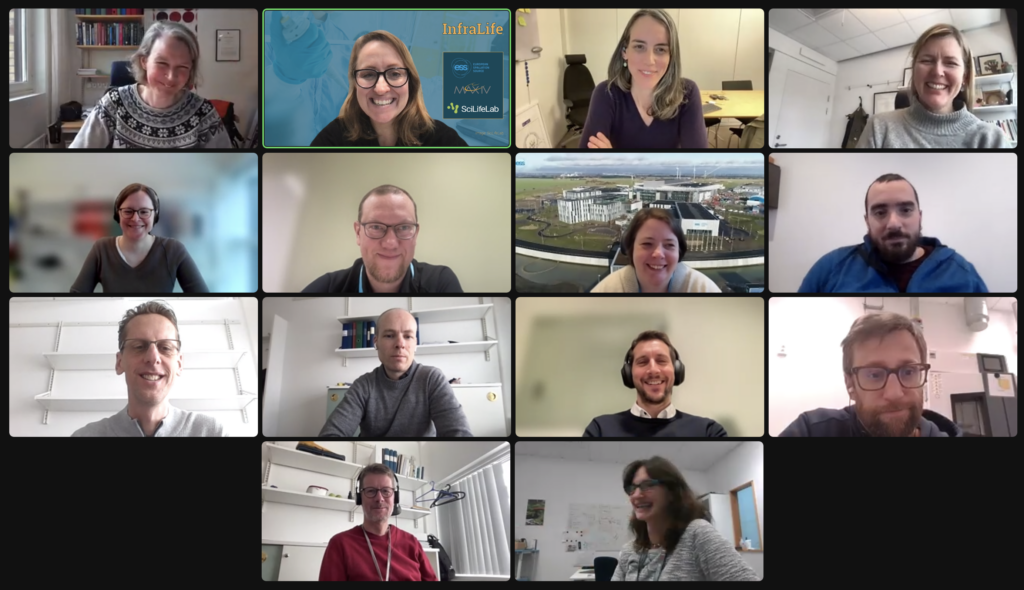 Session #1: Imaging and imaging data analysis at SciLifeLab
Date: March 14, Time: 11.00-12.00, Location: Zoom
Unique microscopy imaging opportunities distributed throughout Sweden – at SciLifeLab Cell and Molecular Imaging Platform (CMI) and the National Microscopy Infrastructure nodes (NMI, a VR research infrastructure)
BioImage Informatics Facility (BIIF) – image analysis support in Sweden.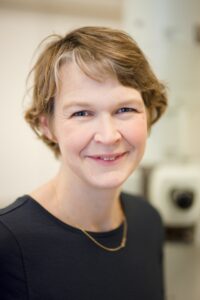 Sample preparation is an important step that influence image quality and data interpretation when using electron microscopy. I am curious about what type of preparation is best for other imaging methods and how it influences analysis for these techniques. /Linda
I look forward to learning more about what kind of imaging data other infrastructures produce, where images are stored and how they are analysed. Also, if there are standard open-source software tools or pipelines available for the image data, what are those? /Anna
Tips and useful links discussed during first session
Tip! Sign up for the Digital image analysis for scientific applications course held 2023-04-11 to 2023-05-09.
The 5th NEUBIAS Conference in Porto, Portugal 8 – 12 May 2023
COMULIS (Correlated Multimodal Imaging in Life Sciences)
A Hitchhiker's guide through the bio-image analysis software universe
PRISMAS – PhD Research and Innovation in Synchrotron Methods and Applications in Sweden
---
Session #2: Imaging at MAX IV – Examples from the ForMAX, SoftiMAX and NanoMAX beamlines
Date: April 4, Time: 11.00-12.00, Location: Zoom
Speakers:
Karina Thånell, head of imaging and beamline manager SoftiMAX/NanoMAX.
Kim Nygård, beamline manager, Samuel Mc Donald, beamline scientist, FormMAX.

---
Session #3: Imaging with neutrons, presented by representatives from European Spallation Source (ESS)
Date: April 18, Time: 11.00-12.00, Location: Zoom
Neutron imaging @ESS, principles and applications.
Manuel Morgan, instrument scientist ESS Odin.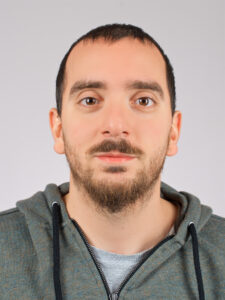 Neutron imaging so far has been a "niche" technique, but it is now becoming more and more mainstream due to the widespread recognition of its capabilities. With ODIN @ESS, our aim is to make it easily available and flexible to a wide range of users, both in academia and industry/Manuel.
Neutron imaging is a non-destructive technique for analysing the structure of a sample. The basic principle is similar to that of X ray radiography: a beam of neutrons passes through the sample and is attenuated in accordance with the sample's composition or its geometrical form.
Neutron imaging is based on the same principles as X ray imaging but neutrons interact with the atoms' nuclei rather than with their electrons. Contrary to X rays, however, neutrons are also attenuated by some light materials, such as hydrogen, carbon, boron and lithium, and penetrate many heavy materials, such as titanium and lead. This characteristic gives neutron imaging an advantage over X ray imaging when it comes to 2D and 3D visualizations.
Information source: https://www.iaea.org/topics/neutron-imaging
---
Session #4: SciLifeLab AIDA Data Hub
Date: May 2, Time: 11.00-12.00, Location: Zoom
Title: tbd
Claes Lundström, Platform Scientific Director, NBIS.
Joel Hedlund, Head of Unit, AIDA Data Hub.
The AIDA Data Hub offers Data Sharing, Policy Support, and Services for the Swedish medical imaging diagnostics AI research community. The purpose is to gather, annotate, and share large volumes of data necessary in order to enable research, innovation and clinical adoption of world-class AI technology. We also operate a GPU compute system for AI training on sensitive personal data for Swedish researchers.
---
Do you want to take part in upcoming meetings or have a suggestion for future sessions?