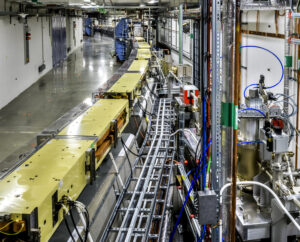 DEADLINE 21 September 2021
This funding opportunity is offered by Vinnova, and supports two types of project initiatives that build competence around industrial utilization of advanced experimental environments as to those developed at MAX IV and ESS in Lund, Sweden. The project proposal must meet the needs of at least one company and must be implemented in collaboration with expertise in current neutron and/or synchrotron light-based technology.
The grant offers funding for two types of projects; either a pilot project or a development project.
Each pilot project can apply for up to SEK 500,000 in funding for a maximum of 18 months of project time, with the aim of offering companies a first- experience of using a large-scale research infrastructure.
A development project can apply for up to SEK 1 500 000 in funding for a maximum of 24 months project time, and the project activities shall meet development needs where the necessity to use large-scale research infrastructure is already known to the company, but it is judged that there is added value to be gained through further advanced experiments at identified experiment stations/beamlines for neutron or synchrotron based technologies.
Project start is after 15 November 2021.
For more information about the grant, please click here to be redirected to Vinnova's web page.