InfraLife aims at gathering stakeholders across sectors with the goal to spur new cross-sectorial collaborations. As a part of this work, InfraLife is organizing challenge-driven and technology-driven workshops, seminars and dialogues focusing around a certain biological/medical issue or a certain technology or method. The goal is to allow researchers from different sectors to meet, and to learn more about the potential of the research infrastructures as well as how the available techniques can help address specific research questions and be a part of the solution to the research challenge at hand.
At this page, you can see some of the activities that falls within the "Workshops and Seminars" category organized by InfraLife.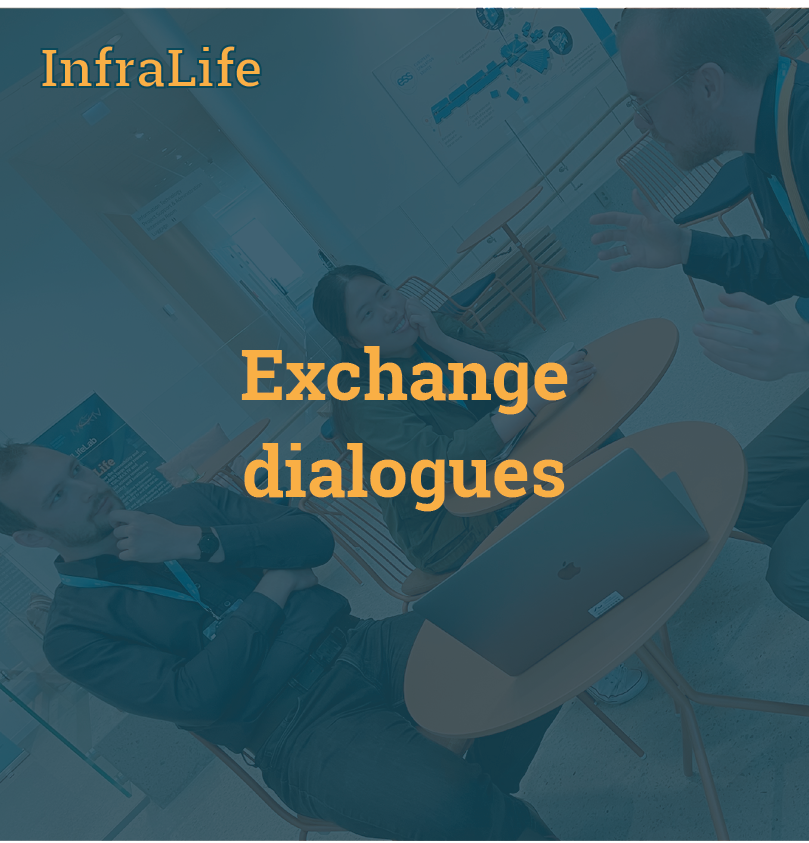 Exchange dialogues
Pushing the development of research infrastructures
The InfraLife "exchange dialogue" format is informal, short, online meetings where infrastructure representatives from MAX IV, SciLifeLab and ESS can get up to date with the latest possibilities at the respective sites and discuss future collaborations and synergies to push development of research infrastructure.
Webinars
Joint webinar with Lif: "How can SciLifeLab, MAX IV and ESS contribute to drug discovery and development?"
On November 12 2021, InfraLife, together with partner organization Lif, organized a joint webinar on how the SciLifeLab, MAX IV and ESS can contribute to drug discovery and development.